The 9 Meticulous Steps to Making Cheese Curds

While the true origin of cheese curds is unclear, it's safe to say that they date back several centuries. Today, they have become a beloved snack, enjoyed for their squeaky texture and rich flavor. Let's dive deeper into the roots of this cheesy delight and explore the process of making cheese curds.
History of Cheese Curds
While the certain origin of cheese curds isn't clear, they certainly have a fascinating history. Some say that cheese curds originated in ancient Rome, where they were compiled with other ingredients and eaten. Others say they were discoverd long ago by a Middle Eastern traveler who attempted to carry milk with him as he traveled. When he went to drink the milk, he discovered the small, rubbery chunks that we now refer to as cheese curds.
Over time, curds gained popularity, especially in Wisconsin where they found their true home. With its abundant dairy farms and cheese-making traditions, Wisconsin became the heartland of cheese curd production. Today, cheese curds have become an iconic snack in Wisconsin, especially fried cheese curds, which are breaded cheese curds that are fried and served hot and fresh. Any fair or other large event in Wisconsin is sure to have a food stand that is busily frying up breaded cheese curds and serving them to eager bystanders.
However, cheese curds have grown popular in other parts of the country as well. Here in Central New York, we have been producing cheese curds for over ten years. We distribute our cheese curds all over New York, and through our distribution network, our cheese curds are also available in stores all over the Eastern United States and are available online for delivery anywhere in the United States. This means that more people have access to cheese curds than ever before.
Making Cheese Curds
The process of making cheese curds can be split into several specific steps. Let's dive into this process, starting from the beginning.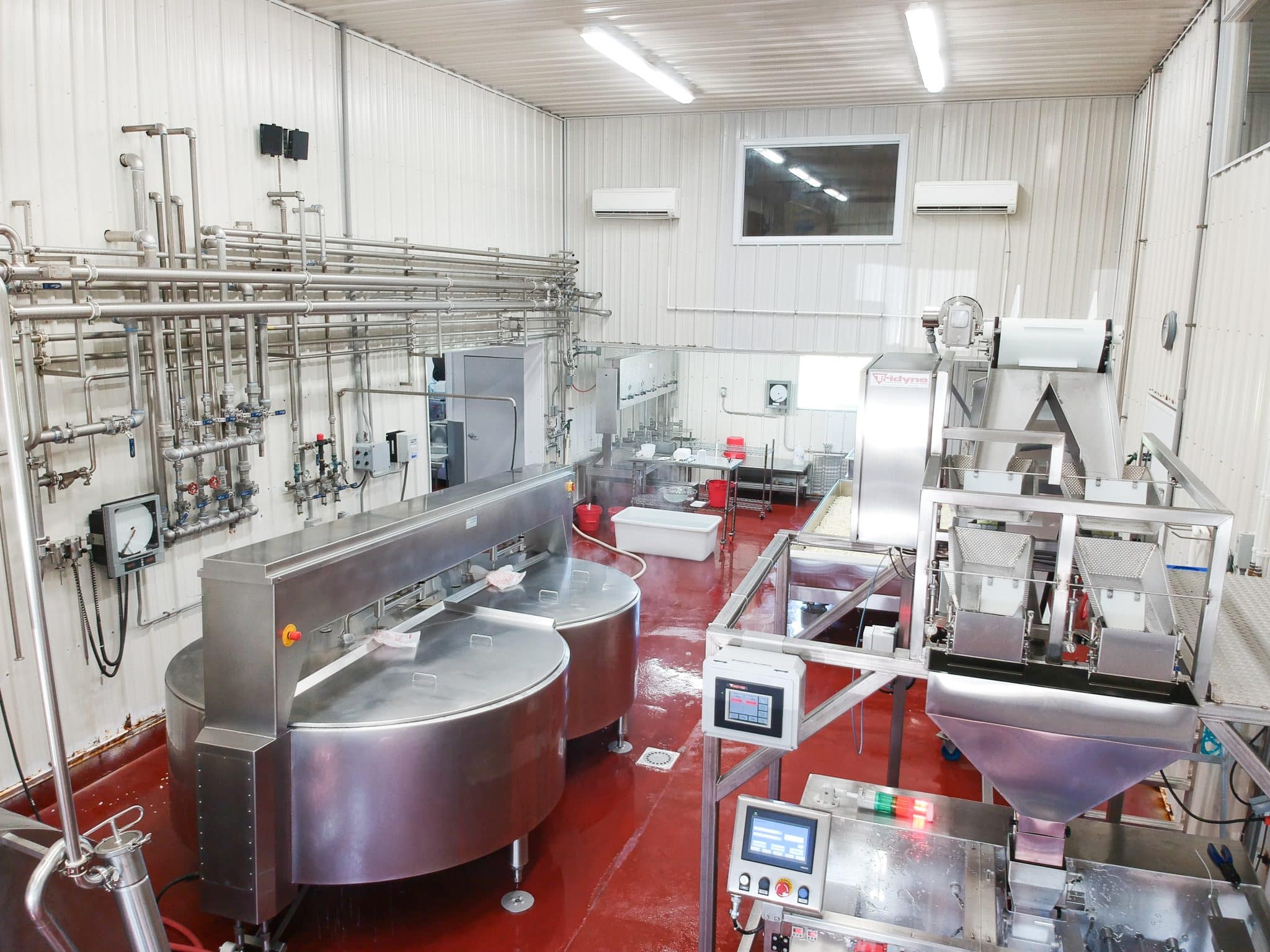 1. Processing the Milk
Milk is transported in our milk truck from one of three local family farms. It is poured into a tank and treated with minimum pasteurization. After pasteurization, the milk is poured into the vat to start the cheesemaking process.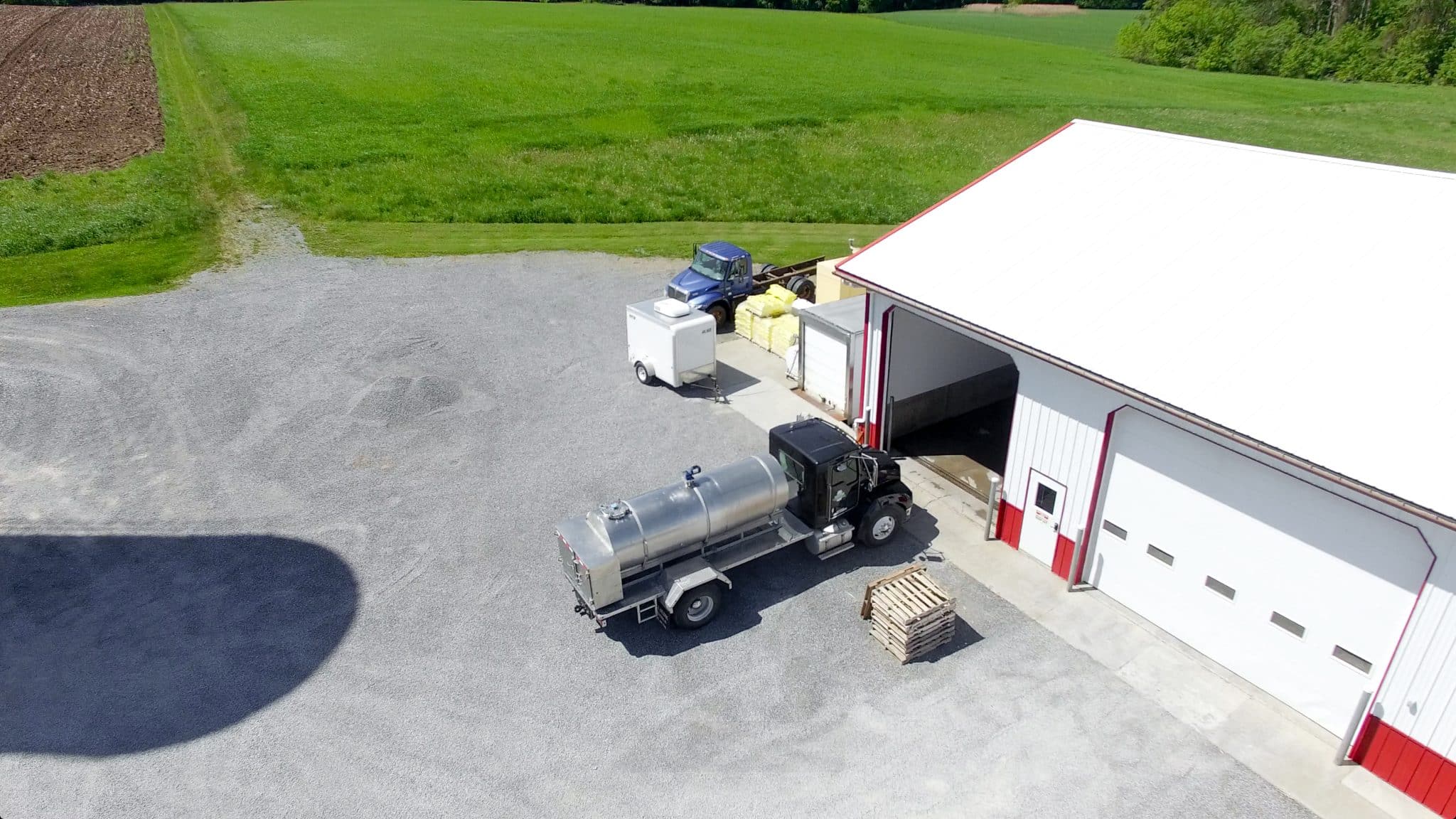 2. Adding Cheese Cultures
After the milk is in the vat, it is given time to cool down. At this point, live cheese cultures are added, starting the transformation from milk to cheese. Milk sets in the vat for a certain time period before starting the next step.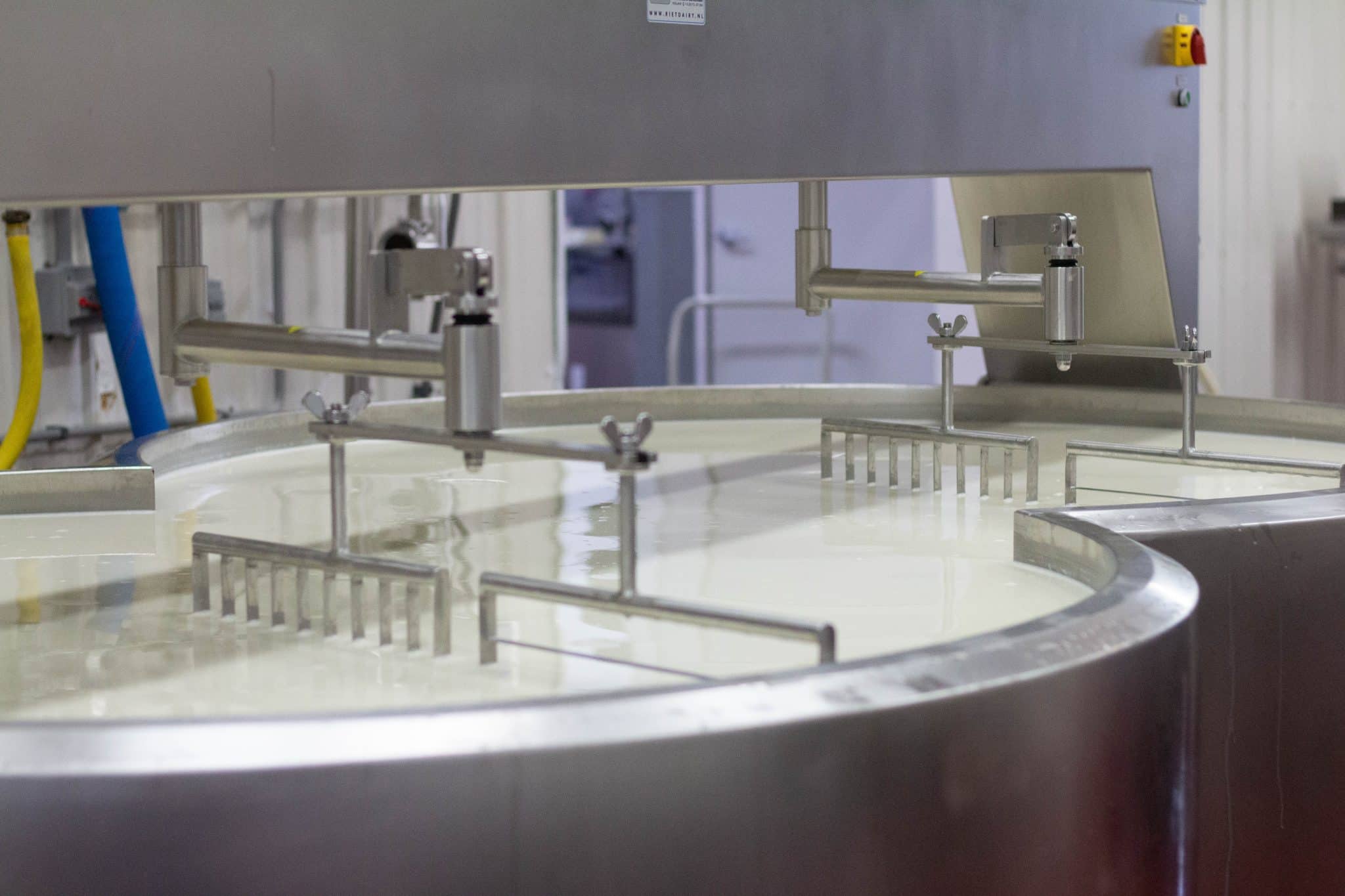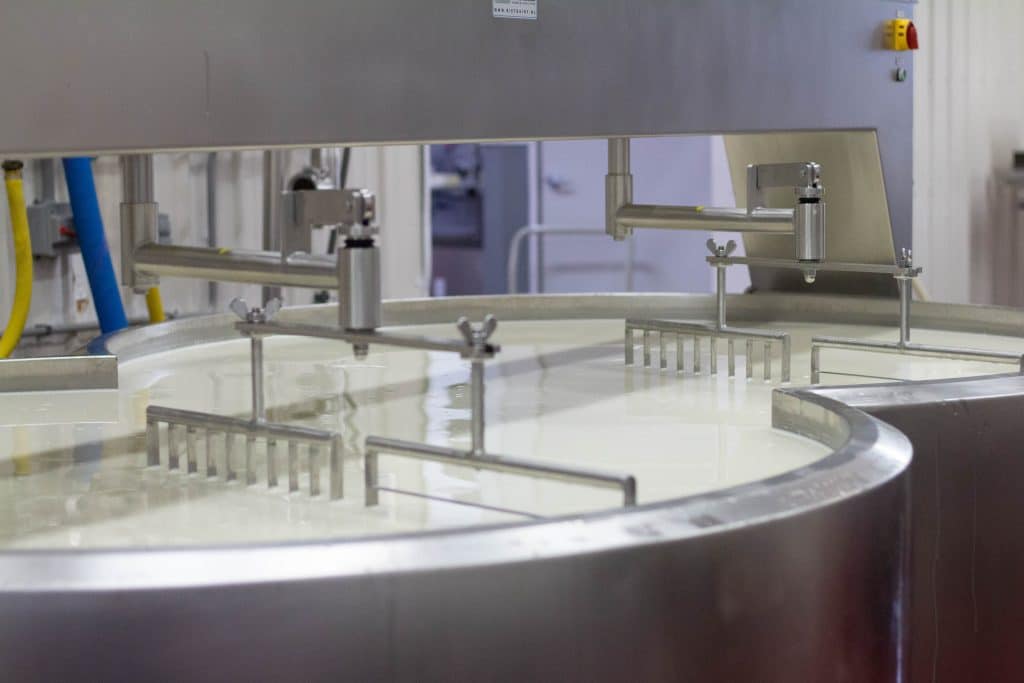 3. Adding Rennet and Calcium
After the milk has set for a period of time, two additional ingredients are added to the mixture: rennet and calcium. The rennet allows the curd to begin separating from the whey, while the calcium aids in adding more firmness to the curd.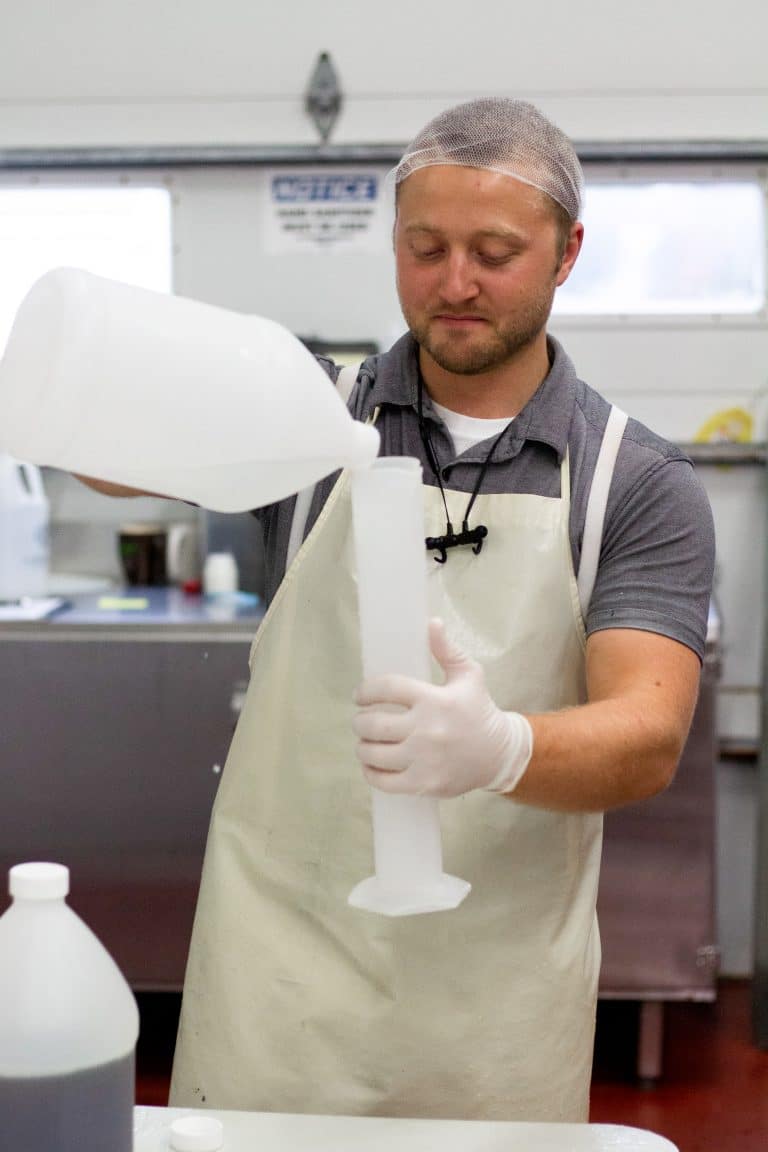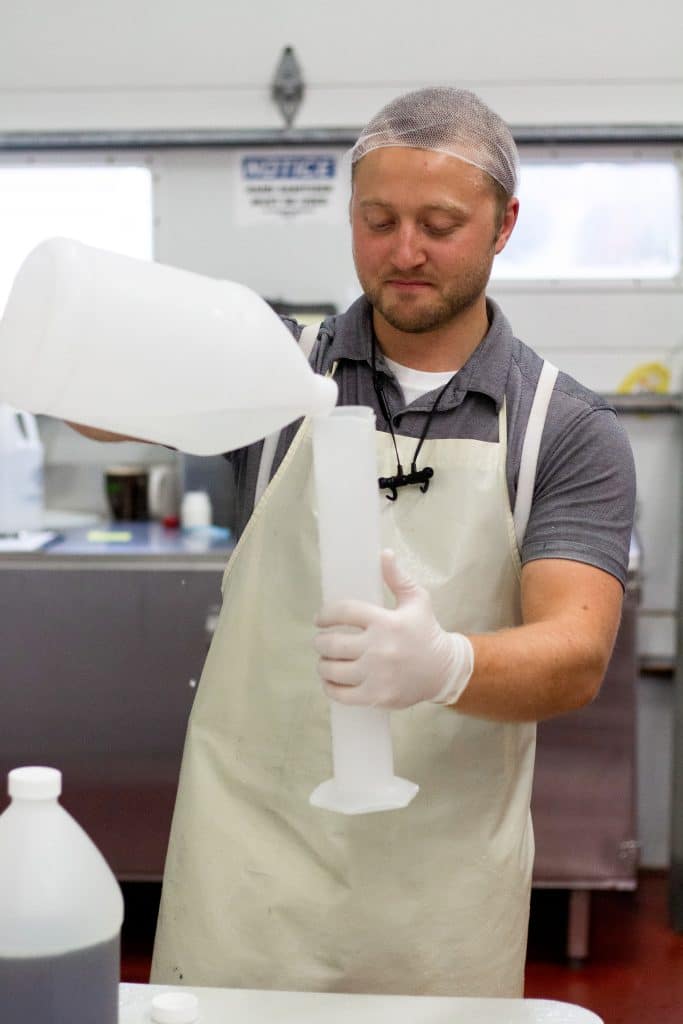 4. Cutting, Stirring, and Cooking
After another waiting period, the mixture is cut, stirred and cooked. This process allows the curd to to continue to separate from the whey, dramatically changing the nature of the mixture. What was once milk is now a yellow liquid with lighter-colored chunks of curd throughout.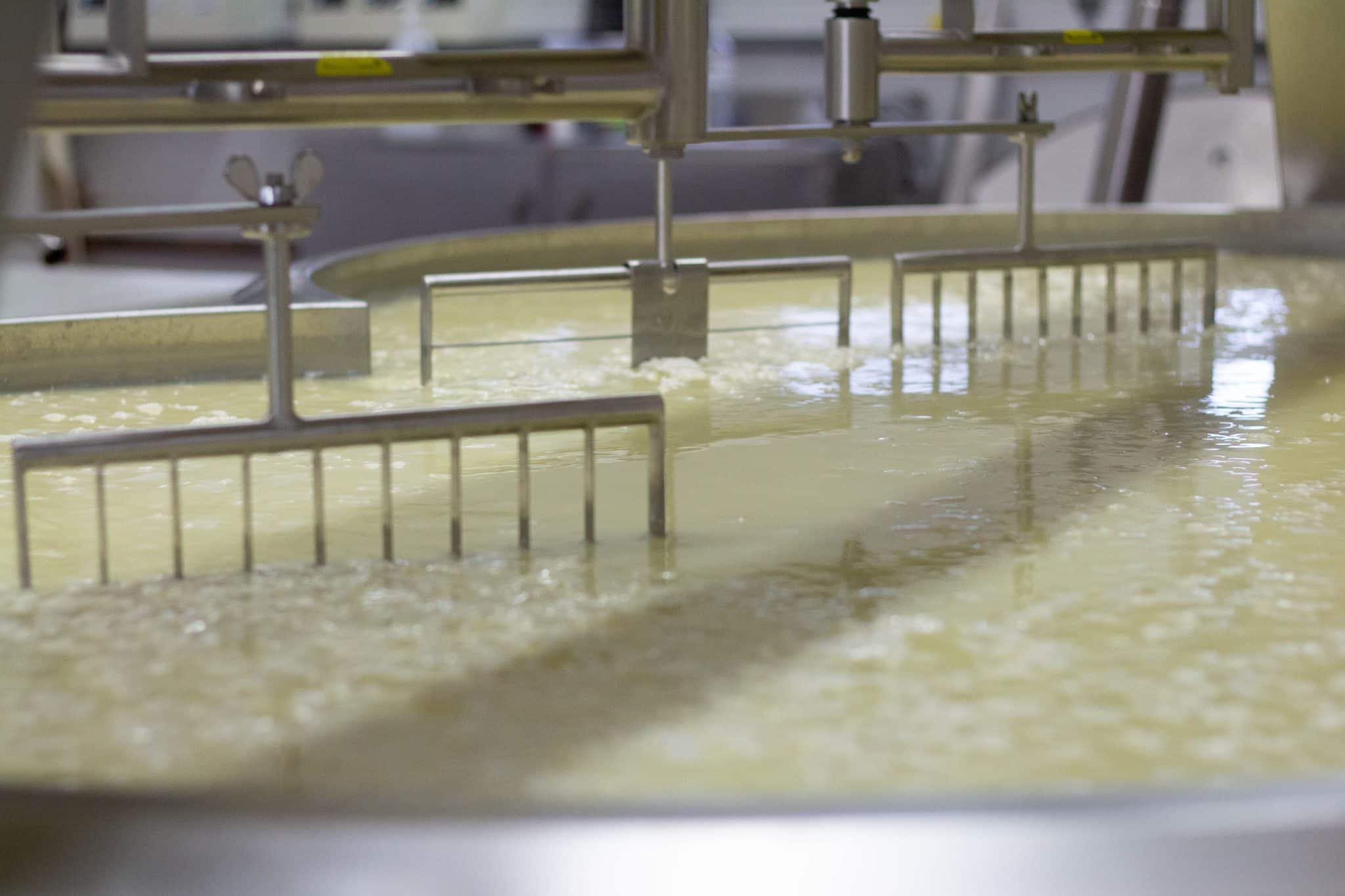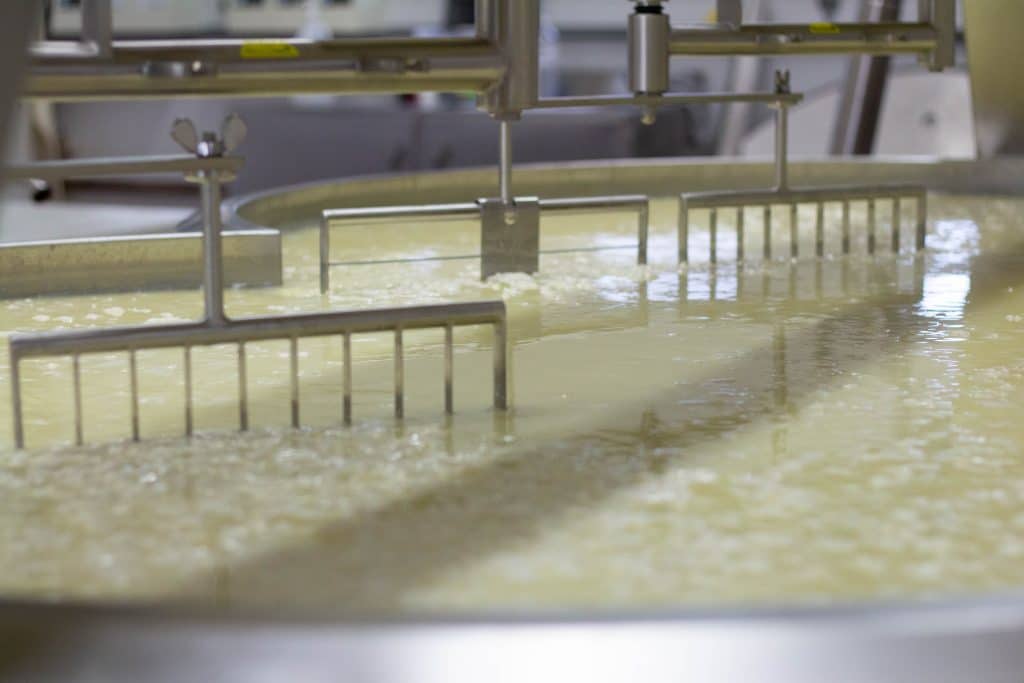 5. Draining the Whey
The mixture of whey and curd is then pumped through a large hose into the draining table. The whey is slowly drained out of the mixture, leaving behind one giant chunk of cheese.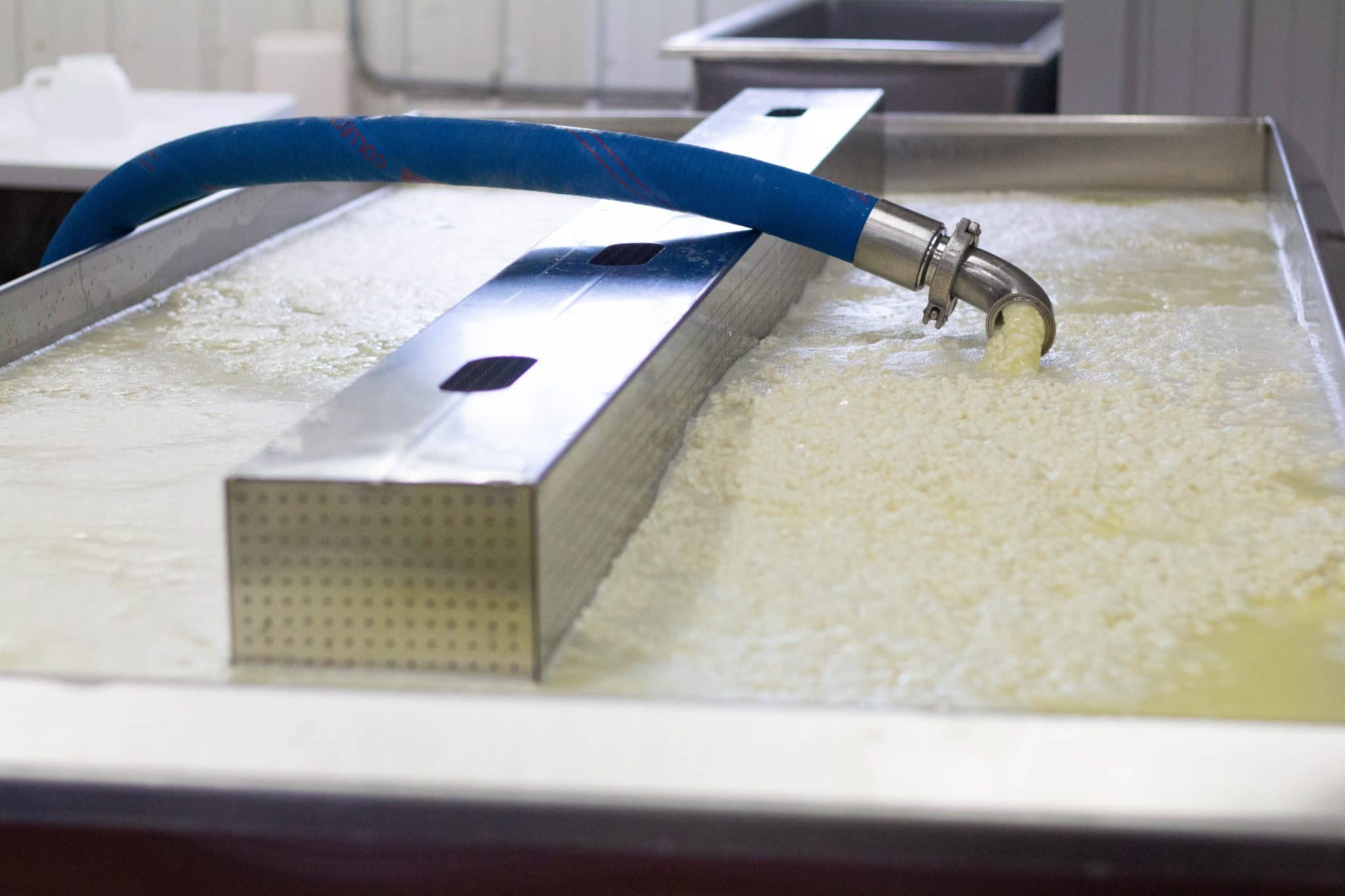 6. Slicing the Cheese
This giant chunk of cheese is cut into smaller squares with a large knife. These squares are then rotated multiple times to drain away any remaining liquid.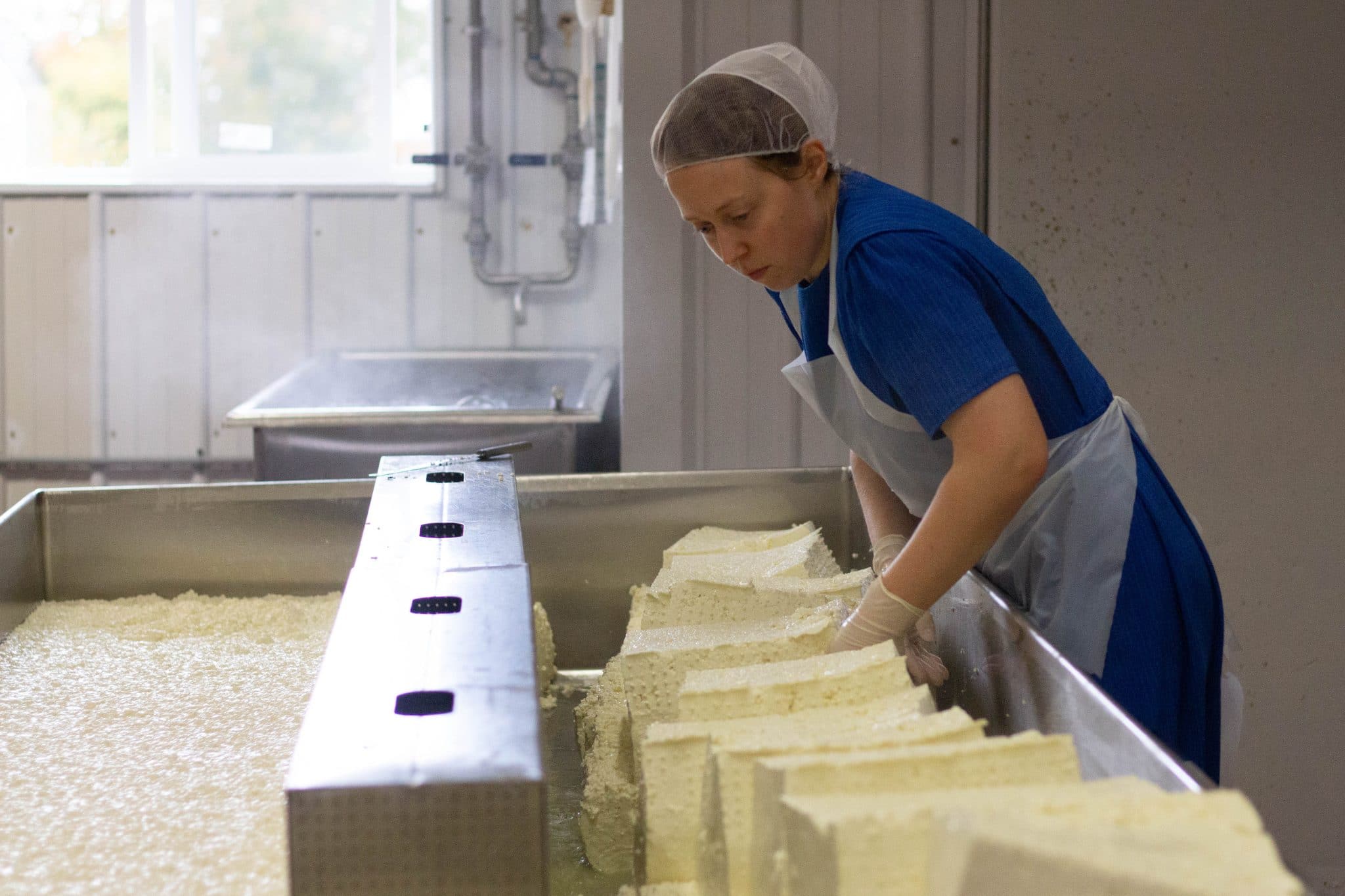 7. Milling the Cheese
These squares of cheese are then put through a milling machine, cutting them one final time into the small, bite-sized chunks that cheese curds are known for. Salt is also added to the cheese curds during the milling process. The cheese is stirred several times after milling while it continues to cool down.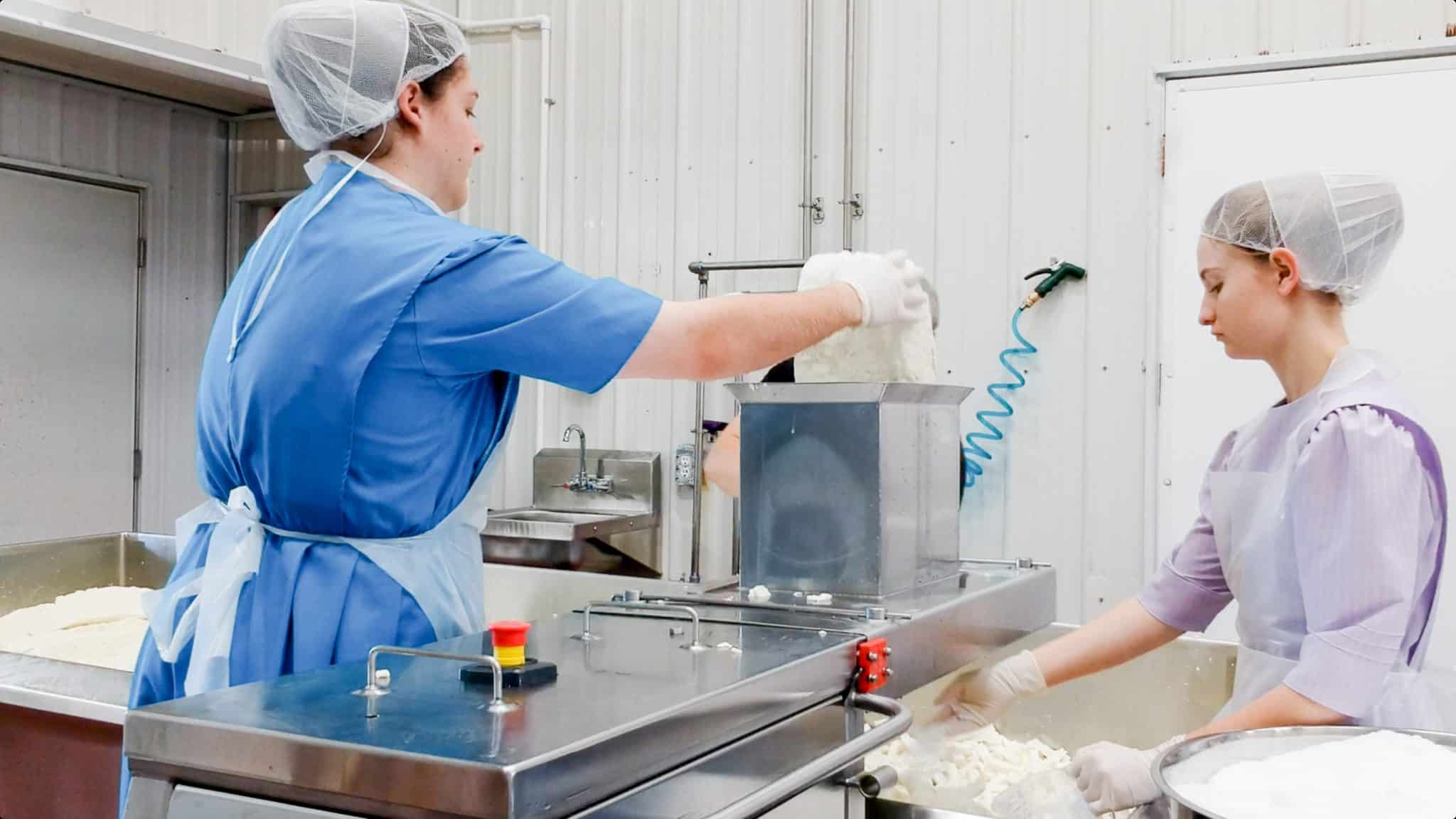 8. Adding the Flavoring
During this step, we add the flavoring to the cheese curds. We have ten flavors of cheese curds, including natural cheese curds, which don't get any flavoring. The cheese is stirred once again to ensure the flavoring gets evenly distributed to all the curd.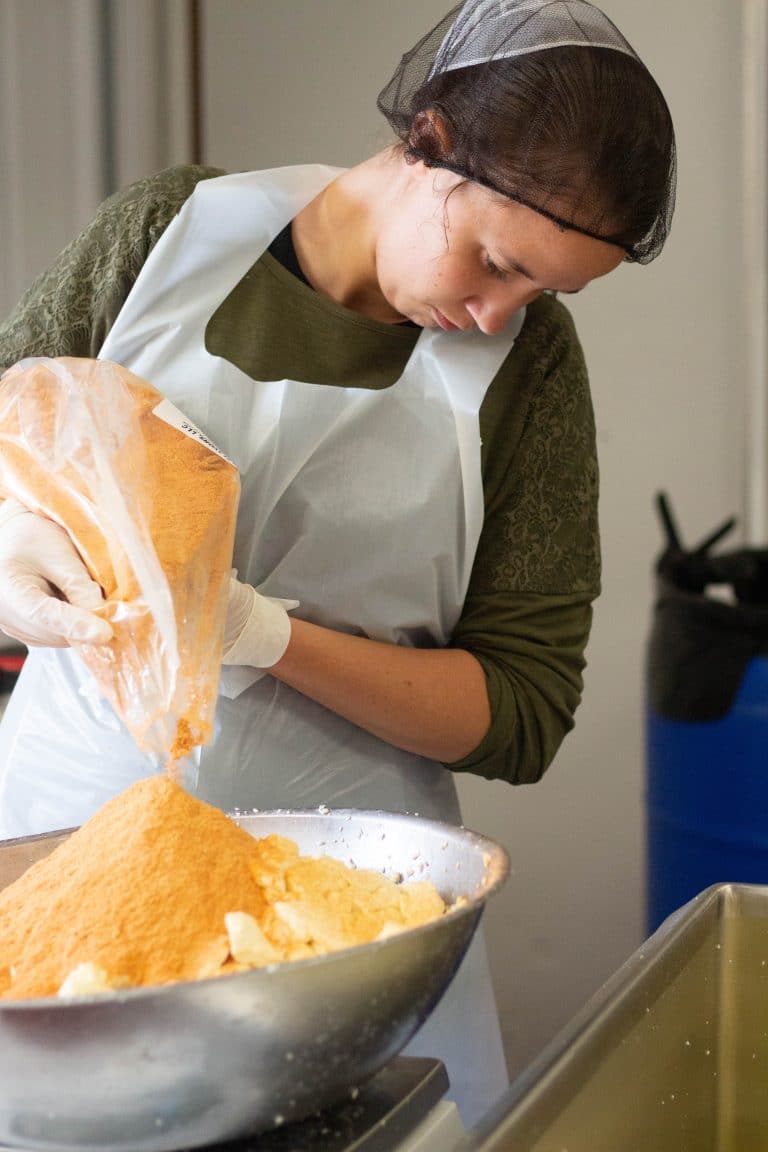 9. Bagging the Cheese Curds
The last step is to package the cheese curds. Much of the cheese is bagged in our 8 oz. bags with a bagging machine. These are the colorful Stoltzfus Family Dairy branded bags you see on the store shelves. We also bag some of the cheese curds in large bulk bags for distribution to stores that choose to package the cheese curds themselves.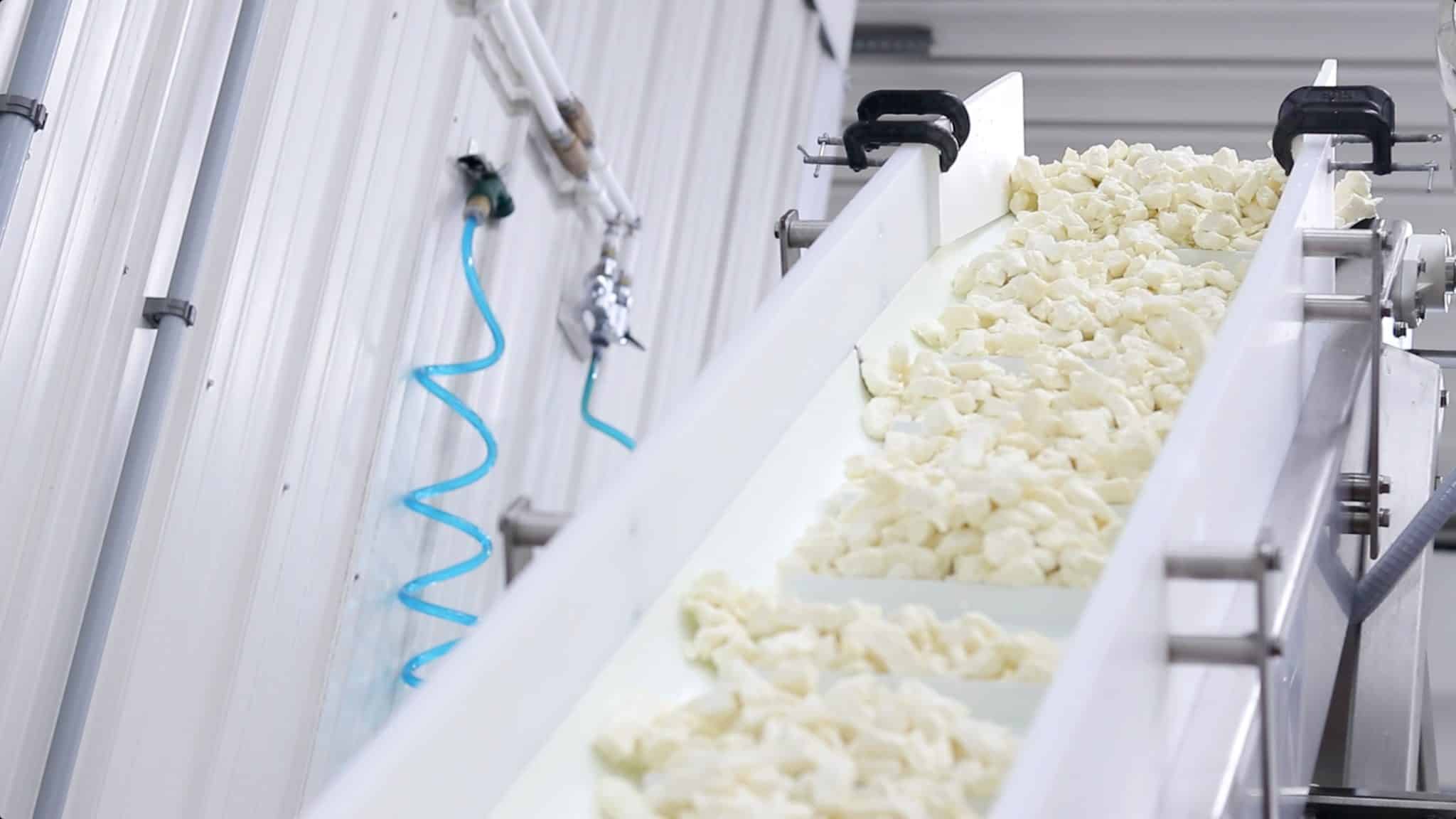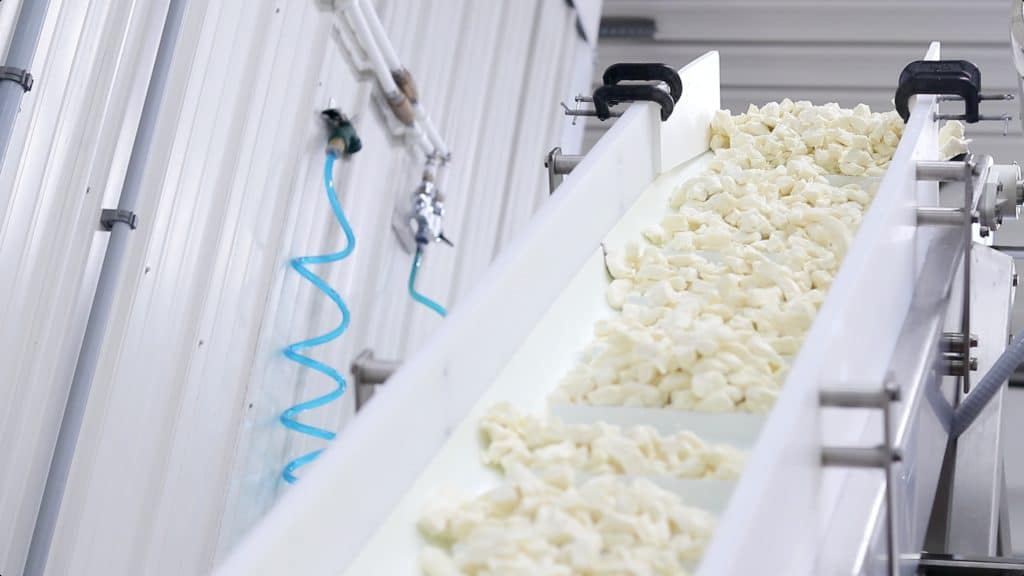 After the cheese curds are made and packaged, they are distributed throughout all of the eastern United States for you to enjoy! We also stock our cheese curds in the retail store located at the creamery. Additionally, our cheese curds are available to be purchased online and shipped anywhere in the United Stated! It's now easier than ever for you to enjoy fresh, all-natural cheese curds! If you've never tried cheese curds, what are you waiting for? Get started today by finding a store near you or ordering cheese curds online. It's the perfect snack for, well, anytime!
Click here to watch a video of our cheese curd making process!