All You Need to Know About Stoltzfus Meats Pork Chops and Why You Can't Miss Out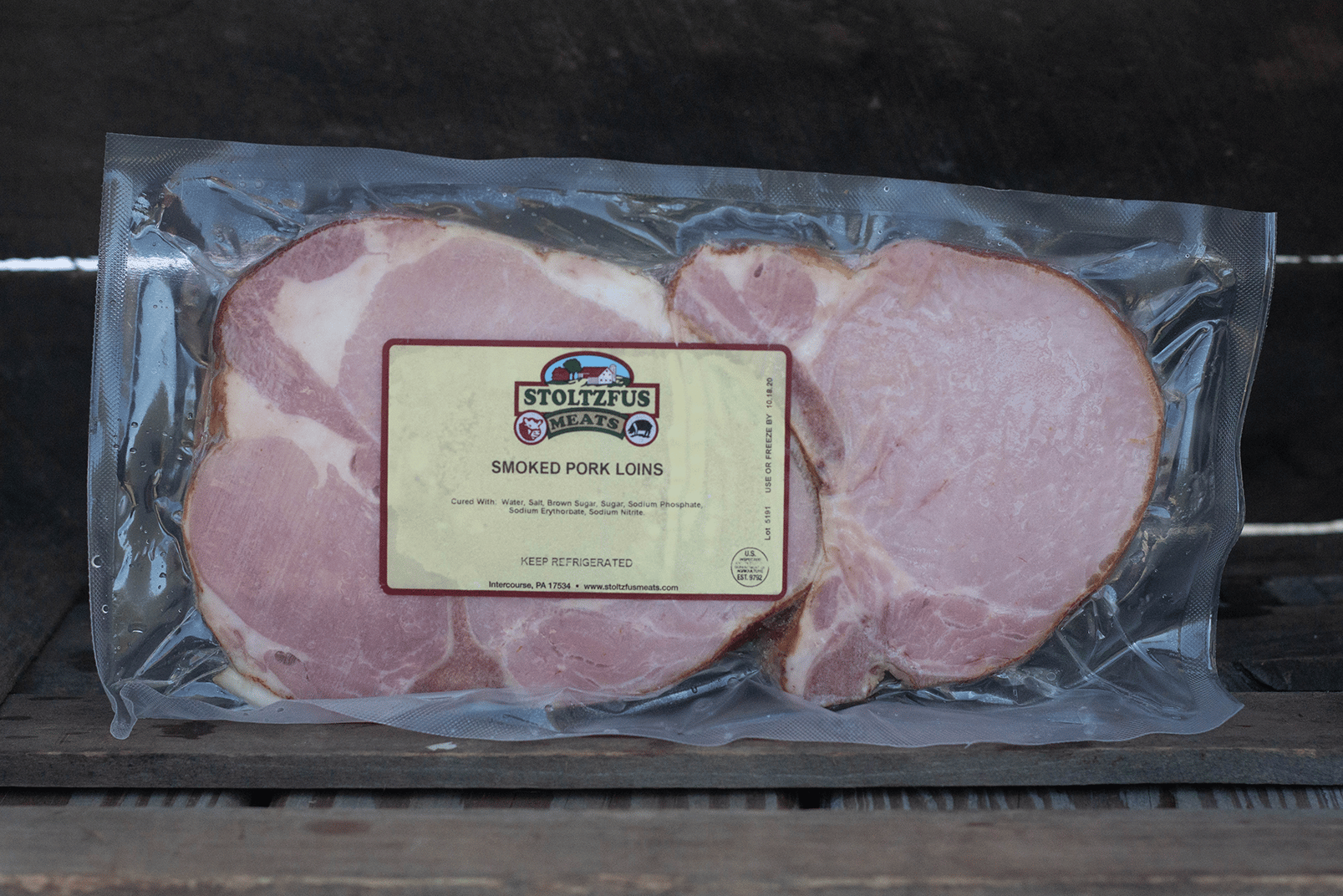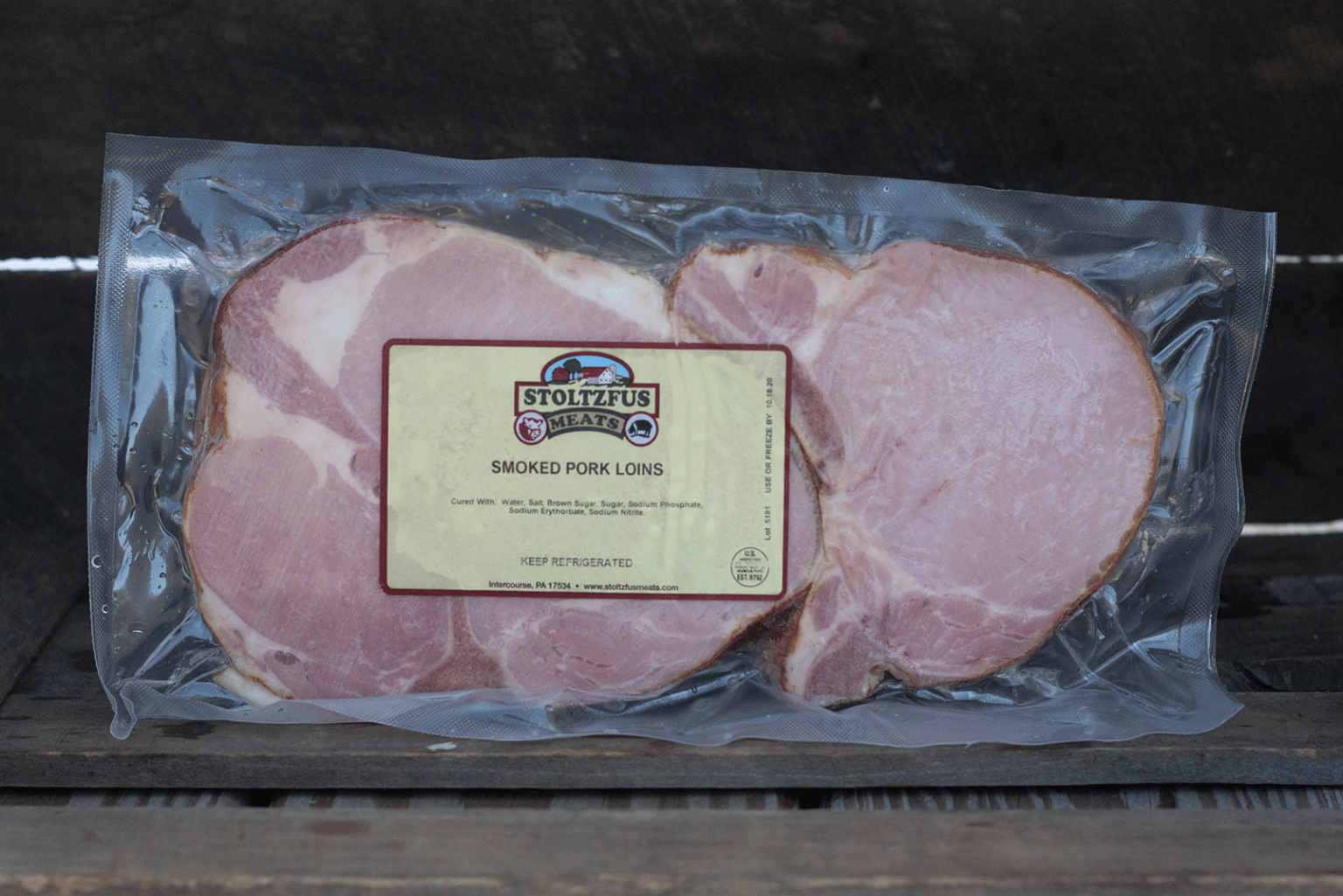 Today, we are featuring a delicious high quality product from Stoltzfus Meats, namely Pork Chops! We have a few things to explore today:
Why Stoltzfus Meats Pork Chops are better than the average
How Stoltzfus Home Delivery gets the best products to you with all convenience
A Honey Garlic Baked Pork Chop recipe to bake in your oven!
Let's get started!
Why Stoltzfus Meats Pork Chops are better than the average
With our Stoltzfus Meats products, we are stepping out of our way to reach all the way into Lancaster County, Pennsylvania, to source for our customers some of the best cuts of meat you can find!
Quoting Stoltzfus Meats directly, "At Stoltzfus Meats, we strive for excellence in everything we do. Whether trimming a ham just right, monitoring a smokehouse, or double-checking ingredients for quality and freshness, our goal is the same: crafting a final product ready to serve as the centerpiece for some of the most important meals friends and family share.
A lot of meat companies look for ways to save money. For example, most commercial bacon is pumped with water, pressed into a mold, and lightly smoked. At Stoltzfus Meats, our bacon is dry-cured, hand trimmed with precision, and smoked to perfection using real hickory wood. As a smaller outfit, we don't need to compromise on quality to satisfy shareholder profits. We use the same proven recipes crafted by our founder, Amos S. Stoltzfus, over sixty years ago.
While the quality of our products have been recognized with multiple awards, it is our customers who provide our work with its ultimate meaning. You are the lifeblood of our business. We are privileged guests, invited to your tables. Your satisfaction is our goal."
I don't know about you, but these are the kind of people I want to do business with!
So what about the Pork Chops? These Stoltzfus Meats Pork Chops are premium pork smoked to perfection with natural hickory wood. No liquid smoke here! They are gluten-free, sliced and vacuum-packed in approximately 1.25 lb packs. (2 pork chops per pack) and made of course, by Stoltzfus Meats.
We know one thing: you don't want to miss out.
How Stoltzfus Home Delivery gets the best products to you with all convenience
At Stoltzfus Home Delivery, we love fresh, we love local, we love high quality, and we love to take care of our customers by making our service easy and affordable.
With a flat $10 delivery fee, you can get your favorite meats along with many other products sourced from the best vendors delivered right to your door. Don't worry about a trip to the grocery store.
And as mentioned above, our meat products from Stoltzfus Meats come all the way from Lancaster, Pennsylvania. We definitley recommend stopping at the Stoltzfus Meats store if you ever make a trip to Lancaster become reality. But, many of us won't make a long road trip for something as simple as meat. 🙂 That's where Stoltzfus Home Delivery comes in. We are always looking around for those producers who go above the norm to provide the freshest and healthiest and most delicous products out there.
And this is exactly that. All of the best meat products as mentioned, from Lancaster, straight to your front door, with a simple $10 flat delivery fee, or better yet, for every order over $100, FREE delivery.
Trust us, you won't find these products at your local grocery store. As you're continually looking for only the best, it can't get better than Lancaster County products at your doorstep.
A Honey Garlic Baked Pork Chop recipe
There are many ways to grill or bake up pork chops, and I'm sure we all have different favorite ways of eating them, but as part of today's featured blog post, we are providing a delicous Honey Garlic Baked Pork Chop recipe for you to bake in your oven!
1. Preheat oven to 400F.
2. In a small mixing bowl combine honey, garlic, soy sauce, ketchup, chili sauce, and oregano; mix until thoroughly combined.
3. Place pork chops in a large bowl, pour the sauce over the pork chops, and mix it all around.
4. Heat olive oil in an oven safe 12-inch skillet over medium-high heat.
5. Add the pork chops and sauce to the skillet; sear chops on both sides until just browned, about 2 minutes per side.
6. Remove from heat, add the butter, and place pork chops in the preheated oven.
7. Cook for an additional 15 to 18 minutes, or until cooked through. Pork chops are cooked through when internal temperature reaches 160F.
8. Remove from oven and transfer the pork chops to a serving plate.
9. Spoon the sauce over the chops, garnish with parsley, and serve.
2

tablespoons

honey

4

cloves

garlic

minced

2

tablespoons

soy sauce

1

tablespoon

ketchup

1/2

tablespoon

sweet chili sauce

1/2

teaspoon

dried oregano

4

(1/4 lb each) Stoltzfus Meats

S

moked Pork Chops

2

tablespoons

olive oil

1

tablespoon

butter

chopped fresh parsley,

for garnish
(Recipe is from diethood.com)
We are confidant you will love what you experience when you bite into these Smoked Pork Chops prepared as outline above, or whatever your favorite way is of preparing them. And remember, it's from people who care deeply about cutting no corners to provide you with the best!