Farewell to Gloria; Thank You for 11 Years of Service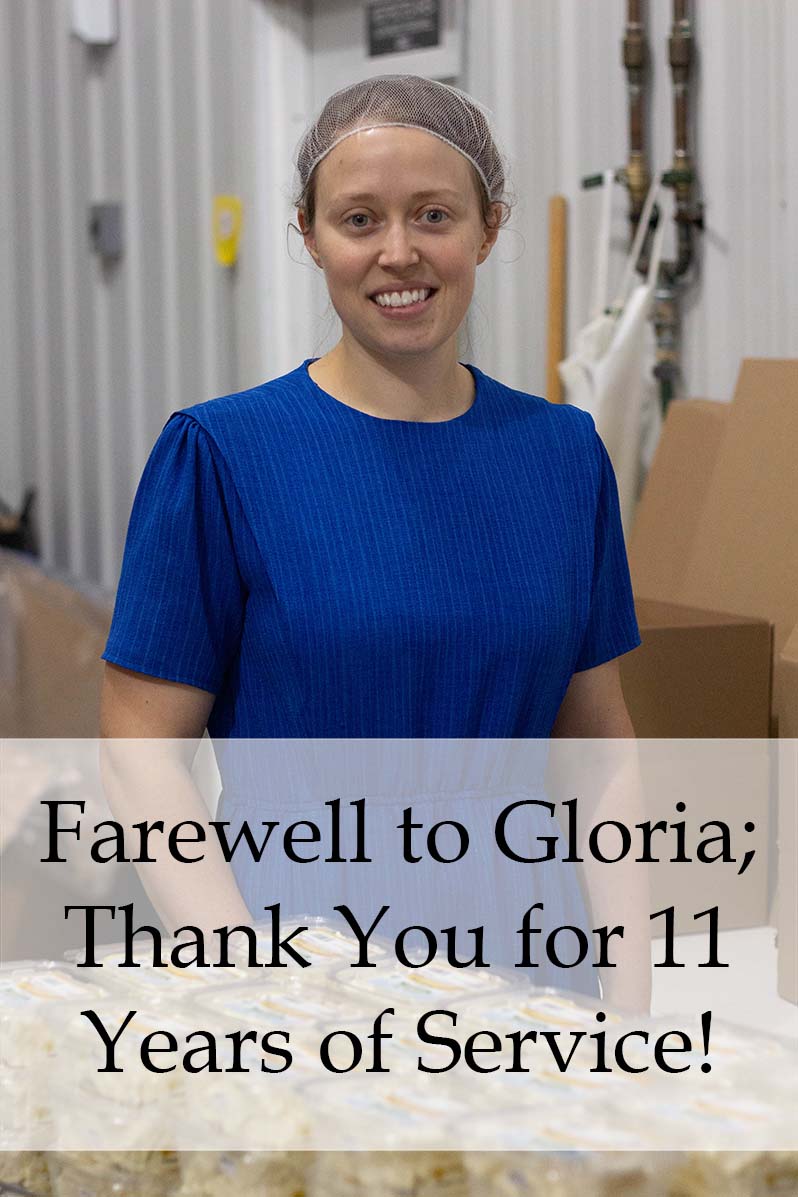 Due to the wedding of one of our long-time faithful employees, Gloria, we will be closed on Friday, October 8.
Thank you, Gloria, for 11 1/2 years of faithful and excellent service at Stoltzfus Family Dairy! You were a key employee for so many years, and your absence will be greatly felt!
We wish you the best as you start a new chapter of your life!
Leave your best wishes for Gloria in the comments, it would mean a lot to her!