Now Carrying Eggnog In Our Store, Plus a New Website in the Making!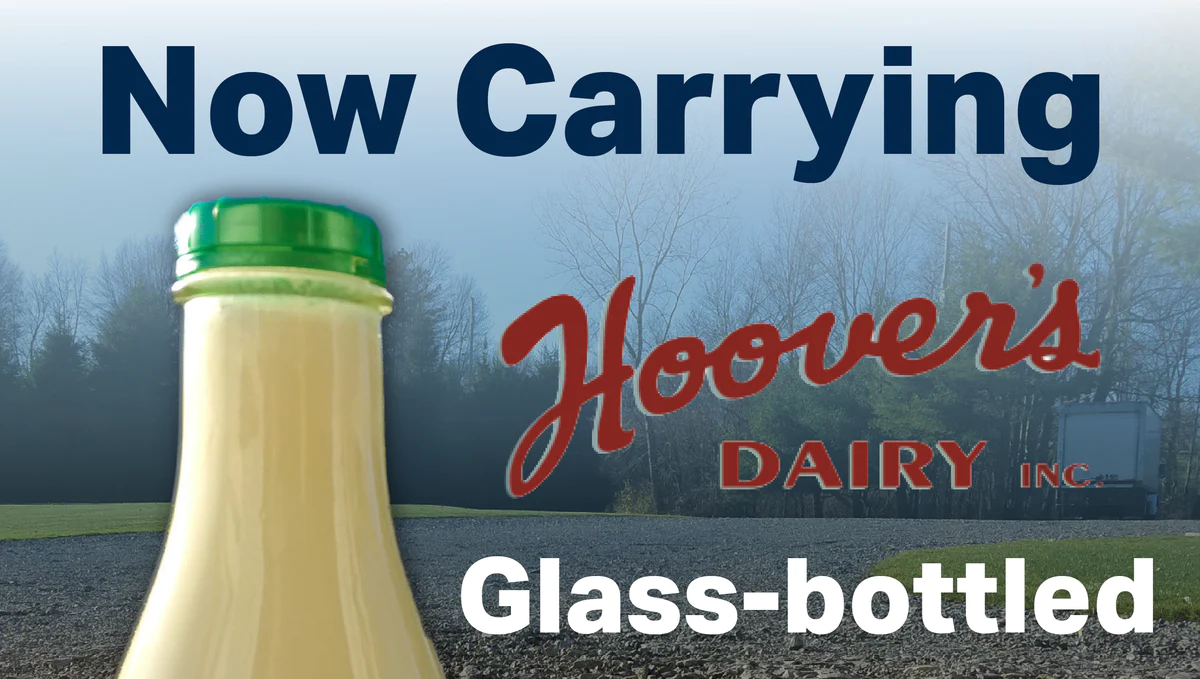 We're excited to announce that we are now carrying a holiday favorite, eggnog, in our dairy store! We have partnered with Hoover's Dairy to bring this favorite cold-weather beverage to our store, located at 6300 Skinner Road, Vernon Center, NY 13477! Our eggnog comes in high-quality glass bottles, meaning that you will experience all of the flavor with that glass-bottle crispness. These glass bottles cn be used over and over again for anything and everything, bringing added value to a high-quality experience. Tasting the freshness and quality of this delicious drink will transport you right into the cheer of the holidays!
But that's not all! Get ready for a fresh new look on our website coming later this month! We are currently in the process of building a new website, freshening our online presence and providing a more enjoyable website experience for you.
This new website will display all of the products that we produce and sell, plus some delicious gift boxes created by Stoltzfus Meats, with products from our business and theirs! These products will be available for purchase AND shipment to your door through our partnership with Stoltzfus Meats. With their existing website and shipping infrastructure, you will be able to purchase our products and products from Stoltzfus Meats and have it shipped anywhere in the United States.
We're excited to provide a better website experience for our customers, giving you easier access to our products and information. Stay tuned to our website and watch for our fresh look, coming late November!
Don't forget to stop in at our store to get your favorite holiday drink, eggnog! Our address is 6300 Skinner Road, Vernon Center, NY 13477. We'll see you there!