What is Your Favorite Kind of Yogurt?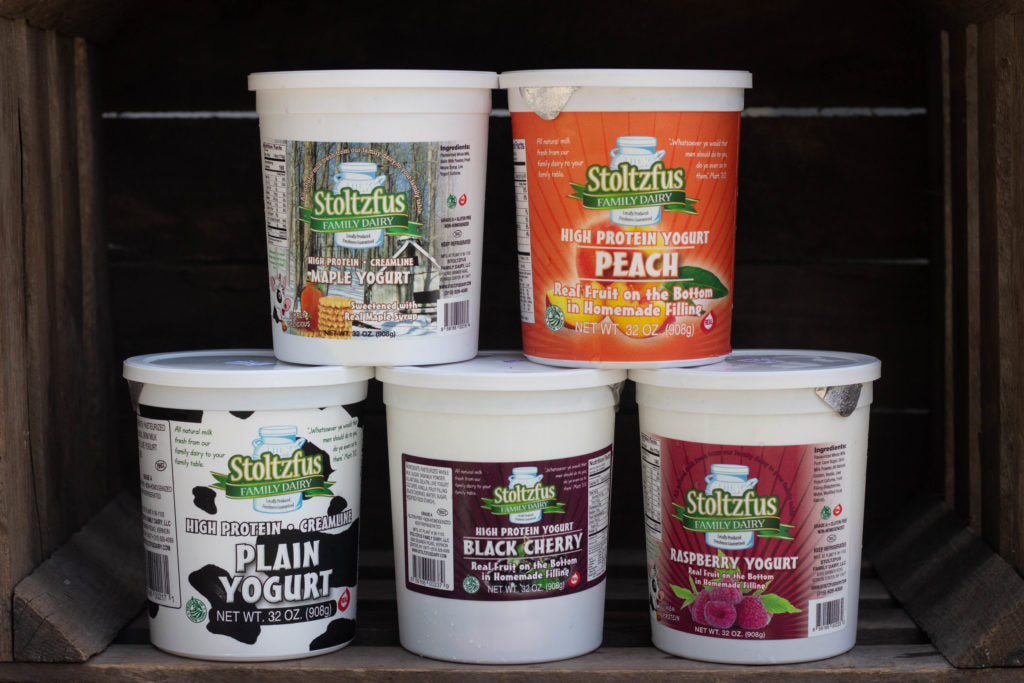 Today we're featuring our ten delicious Stoltzfus Family Dairy yogurt flavors. You will not go wrong with any of these choices, but we'd love to know, what is your favorite?
Plain Yogurt
Vanilla Yogurt
Maple Yogurt
Raspberry Yogurt
Blueberry Yogurt
Peach Yogurt
Strawberry Yogurt
Very Berry Yogurt
Black Cherry Yogurt
Pineapple-Banana Yogurt
Tell us what your favorite kind of Stoltzfus Family Dairy yogurt is!
Haven't tried our yogurt yet? Today is the day! Find our yogurt near you with our store locator.
Or, be brave and try a flavor you haven't tasted before. Don't forget to let us know what you think! 🙂
Happy tasting! 🙂
---
Why does our yogurt taste so good?
We don't cut any corners with flavor. Our fruit bottom yogurts have real fruit, in a homemade filling and our maple yogurt is made with real maple syrup.
Do you use any artificial flavorings or preservatives?
No. Our yogurt is all-natural, high protein, non-homogenized, and is made with no artificial flavorings or preservatives.