How to Make Cinnamon Crumb Coffee Cake Substituting Yogurt for Sour Cream
For many of your favorite baked good recipes, you can substitute yogurt for sour cream, and the result is delicious!
Let's get started on a fabulous Cinnamon Crumb Coffee Cake recipe that we've made using Stoltzfus Family Dairy Plain Yogurt.
First of all, gather your ingredients.
The recipe, borrowed from cupcakeproject.com, is listed below:
Cinnamon Sugar Ingredients:
1/2 cup granulated sugar
1 tablespoon cinnamon
Cake Ingredients:
1 cup unsalted butter
3/4 cup light brown sugar
1/2 cup granulated sugar
2 eggs
1 cup Stoltzfus Family Dairy Plain Yogurt
1/2 teaspoon vanilla extract
2 cups all-purpose flour
1 teaspoon baking powder
1/8 teaspoon salt
Crumb Ingredients:
1/2 cup unsalted butter
1 1/4 cups all-purpose flour
6 tablespoons light brown sugar
6 tablespoons rolled oats
Now we're ready to get started!
First of all, preheat your oven at 350 degrees.
Mix together your cinnamon sugar ingredients, and set them aside for later.
Beat together the brown sugar, white sugar, and butter.
Beat in the eggs, and then the yogurt and vanilla.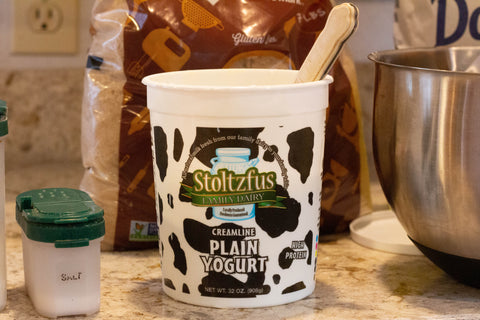 In a separate bowl, mix together the flour, baking powder, and salt.
Slowly mix in the dry flour ingredients to the wet mixture.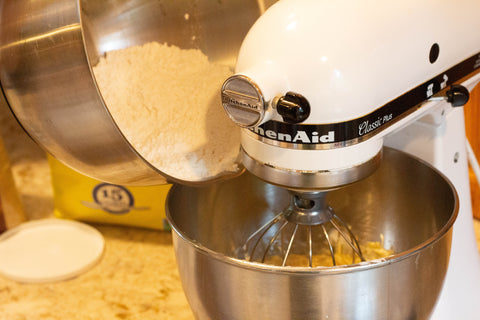 Spread half of this batter into a pan. Next, spread the cinnamon sugar mixture over the batter, and put the rest of the batter on top.
For the crumb mixture, mix all of the crumb ingredients together. They should crumble together.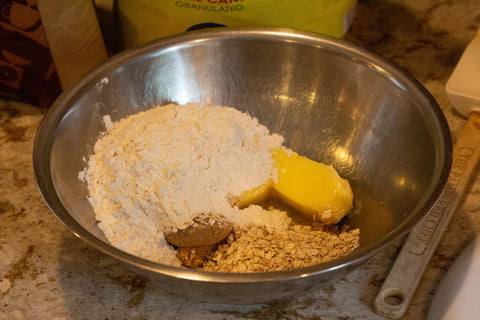 Spread the crumbs over the batter.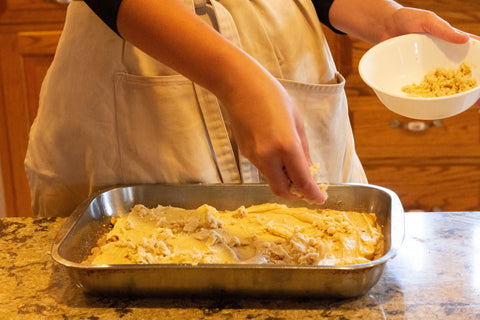 Bake for 75 minutes or until you can poke a toothpick into the cake and it comes out clean.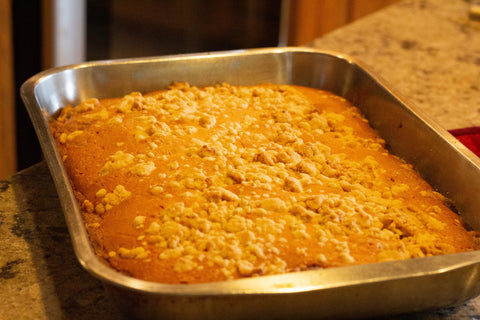 For extra garnish, you can sprinkle the top with cinnamon and powdered sugar after baking.
Time to enjoy!!!!