Stoltzfus Farmstead Wedges Make Extraordinarily Flavorful Grilled Cheese Sandwiches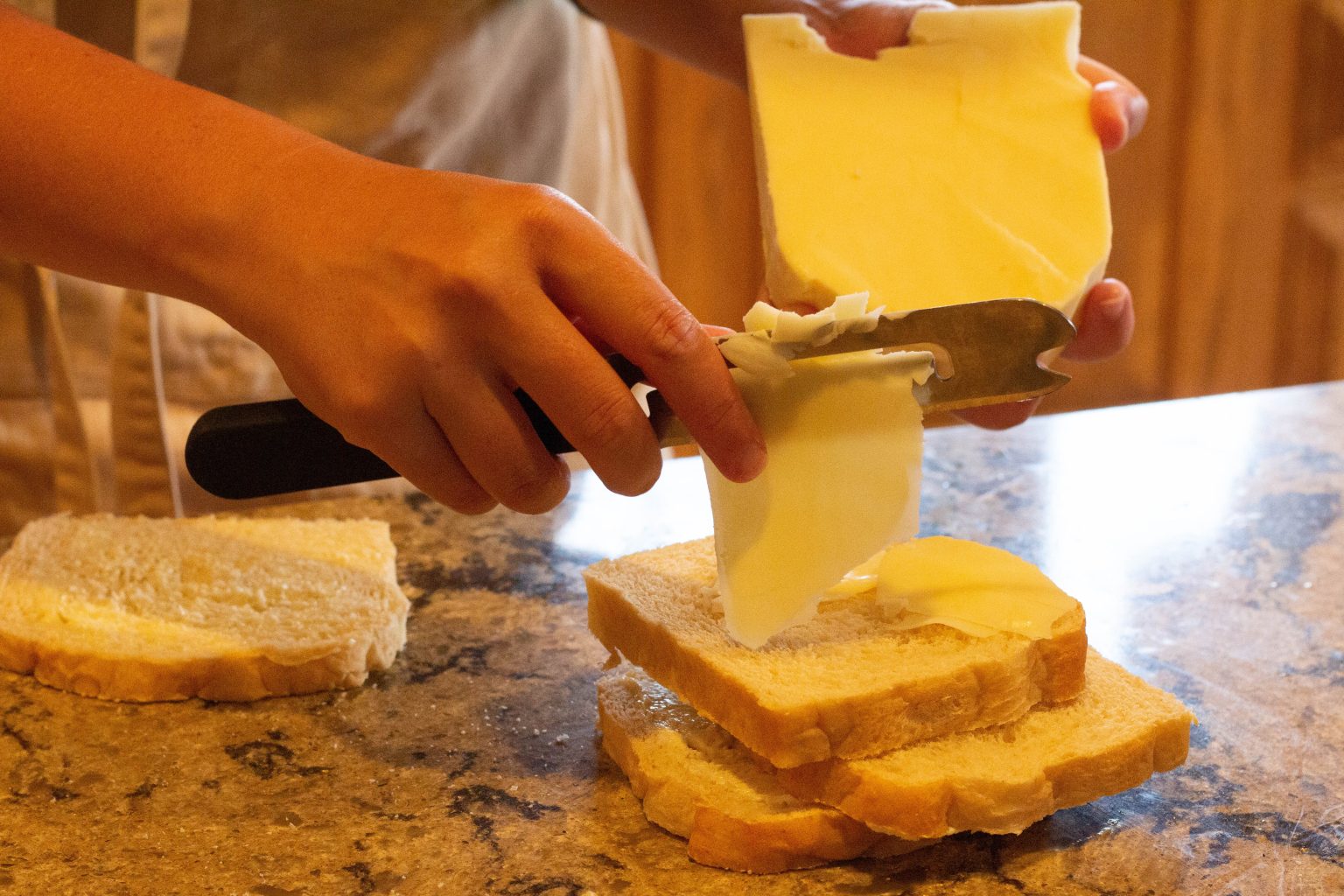 Hands down, there is really not much comparison between a Grilled Cheese Sandwich made with Stoltzfus Family Dairy Farmstead Cheese or other cheeses you can buy. I speak from first hand, and truly it was the best tasting Grilled Cheese I've partaken of. 🙂
It's a simple meal and perfect if you're in a rush or one of those nights when it's almost dinner time and you don't know what to make. Grilled Cheese Sandwiches is an easy go-to.
Making Grilled Cheese Sandwiches is very self-explanatory, but we'll go over it anyway. Maybe someone will come by this that hasn't tried it before, and seeing the process will be helpful!
What you need:
-a loaf of the kind of bread that you like
-Stoltzfus Family Dairy Natural (or other flavor) Cheese Wedge
-butter
Let's begin.
Pull together your three ingredients. Then, to start the sandwich, slice your bread the thickness you'd like it to be.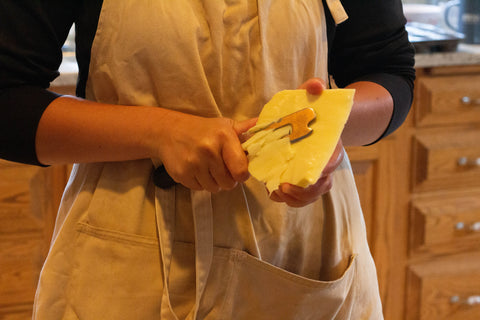 I don't have a photo of this, but it may be a good idea to butter your bread before we get to the next step as we'll be putting these on a pan on the stovetop to heat and grill them. You'll want both outside edges of your sandwich buttered.
Next, slice your cheese onto the un-buttered side of your bread. Things can get a little bit messy with already-buttered bread, but what fun is a perfectly mess-free process anyway!? 🙂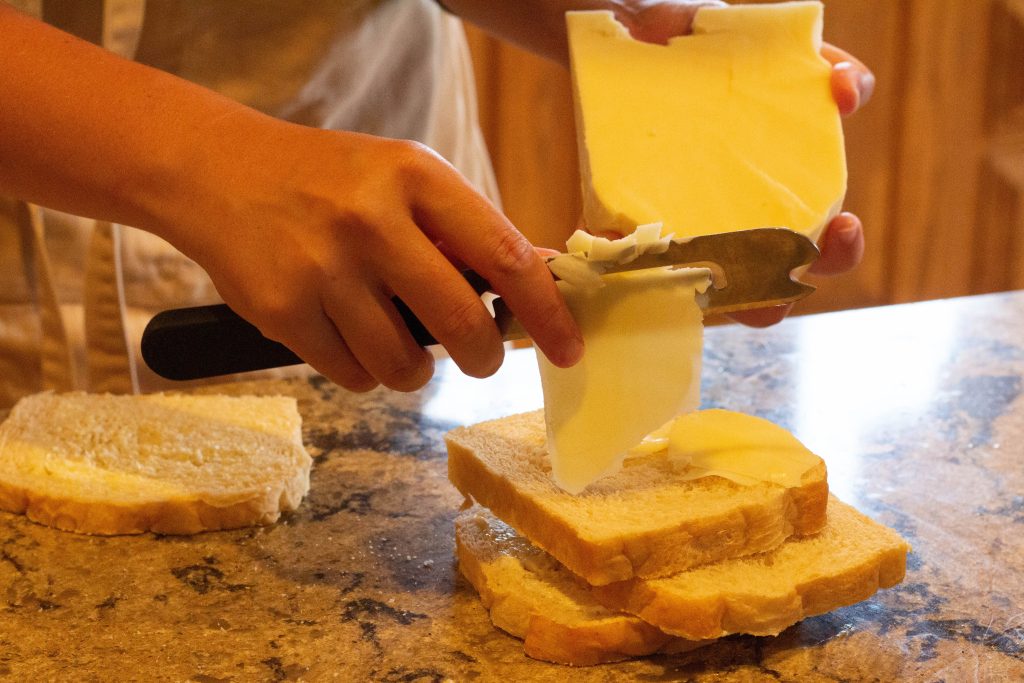 Grab your pan, turn on the stove, and plop the sandwiches onto the heat.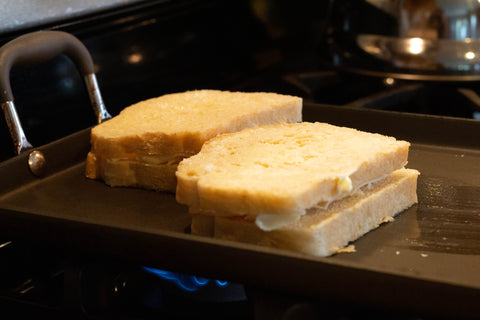 Give them some time, check if they are looking nice and toasty and a little brown underneath, and then flip them.
Once both sides are nicely browned and heated, they're finished and ready to eat.
Now, take them off the stove and enjoy. The buttered bread gives a sweet and deliciously moisture-filled bite and the farmstead cheese melting inside with it's cutting-edge taste, tops off the sandwich in a perfect way.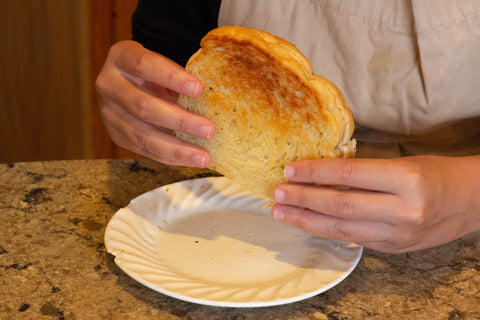 Really, this is just a great meal, and especially perfection if you make it along with tomato soup. This is a wonderful lunch idea and also would work well as a go-to for a dinner when you didn't have time to prepare something a bit more complicated.
Enjoy! Don't forget to share your pictures with us on Facebook and Instagram and be sure to tag Stoltzfus Family Dairy!