How to Make Strawberry Maple Yogurt Smoothie with Stoltzfus Dairy Products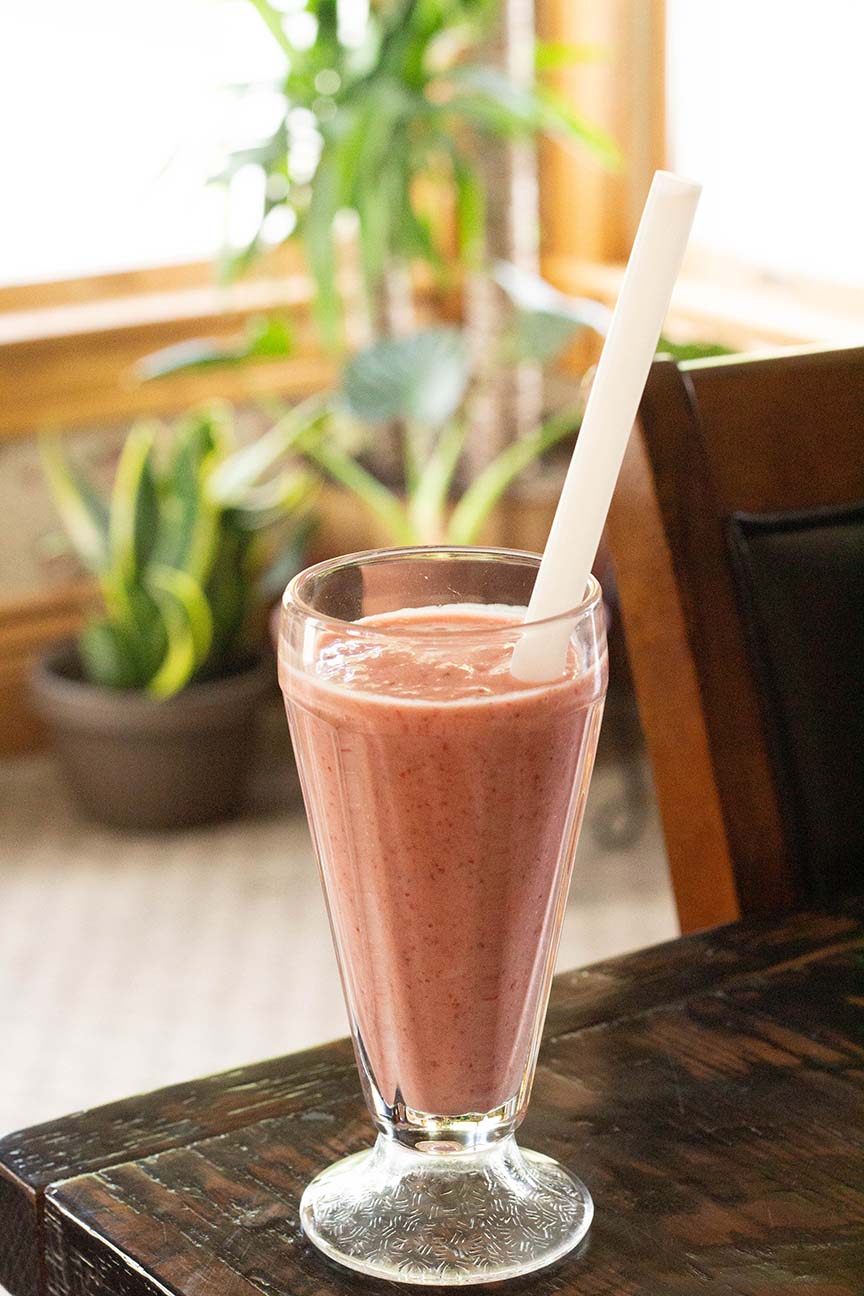 Today we are looking at a very simple and delicious smoothie recipe that honestly, you can pull together in about five minutes with four simple ingredients on hand including Stoltzfus Family Dairy yogurt and milk!
Let's begin!
Strawberry Maple Yogurt Smoothie Ingredients
-1 cup of strawberries
-1 cup of Stoltzfus Family Dairy Vanilla Yogurt
-1 tablespoon of maple syrup
-1 cup of Stoltzfus Family Dairy Milk
First off, put 1 cup of strawberries into your blender.
Then, scoop and measure 1 cup of Stoltzfus Family Dairy vanilla yogurt and add it to the strawberries.
It's looking delicious already!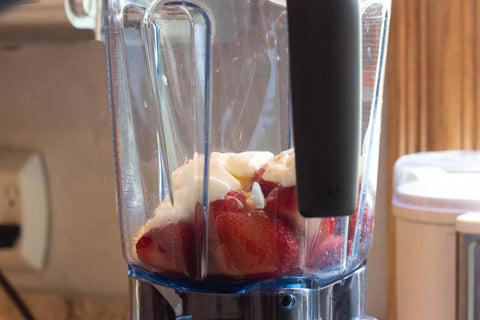 Now, either measure 1 tablespoon of maple syrup to add to your mixture, or pour in the amount you think you'll want for level of sweetness.
For our last ingredient, add 1 cup of rich Cream line Stoltzfus Family Dairy milk to the blender. You can measure, or pour to your best guess or desired amount.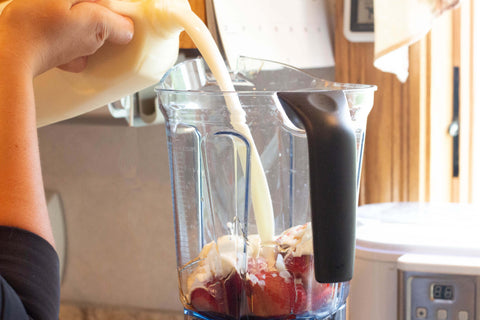 Now we're going to blend this delicious mixture together, and then…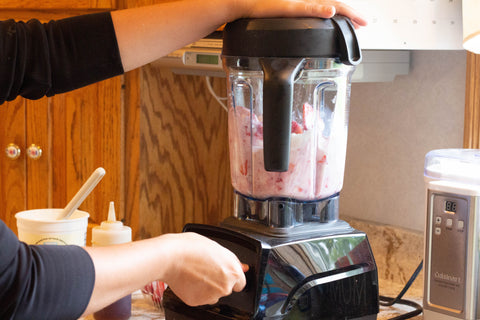 …it's ready to be enjoyed! Pour into your glass with a straw thick enough for smoothie goodness…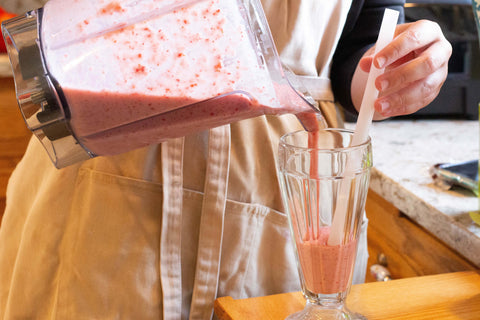 and enjoy!!!
We know the days are cooling down already, but honestly, you can't go wrong with this delicious and healthy option for your breakfast, an afternoon boost, or really, any time of the day!
We would love to hear thoughts from you after you've tried your own. Post your photo on Facebook or Instagram and don't forget to tag Stoltzfus Family Dairy.