We won top prizes for our milk at the state fair!!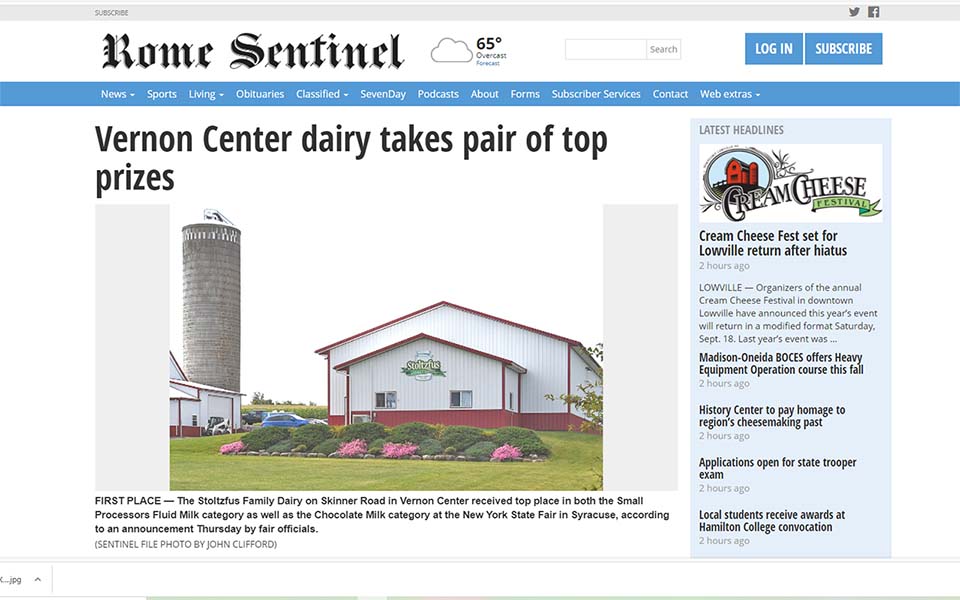 We are super excited to announce that we received first place in the small processers fluid milk category as well as the chocolate milk category at the New York State Fair this year in Syracuse!! 
We feel honored and are very excited to continue providing only the BEST for all of our customers.
Check out the post by the Rome Sentinel here for more details.
And thank YOU for your support for our business as well!!